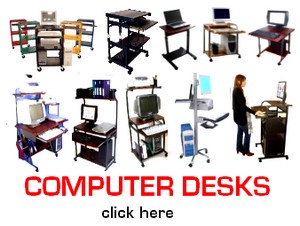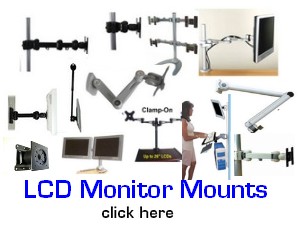 CUZZI Computer Desks is a new line of compact portable computer desks for home, office, business, classroom, and medical use, at discount sale prices. We have also developed the most popular commercial-grade LCD Monitor Wall mounts & brackets, desk LCD stands, ceiling LCD mounts & brackets and even pole LCD mounts, very popular at dental practices, trade-shows, industries & stores. Our compact computer furniture includes narrow-compact desks, carts, tables & workstations for small spaces, which virtually fit in any corner. CUZZI computer carts and tables all come on wheels. We also offer a standing computer desks and adjustable sit stand computer carts, as well as laptop tables for bed use. We also top rated VESA compatible LCD monitor mounts and Audio Video TV furniture. Our LCD desk, wall, pole and ceiling stands are 100% VESA compatible.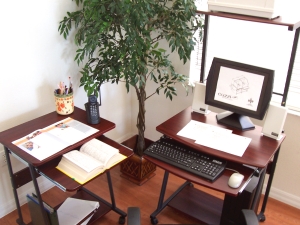 All our desks are mobile, being a solution for improvising extra PC workstations in small spaces. These rolling computer carts allow setting up "L desk" or "corner desk" types of layouts, which can easily be re-arranged.
---
New! LM1 mobile Laptop Desk Table or Stand - Height Adjustable bed tray
Stand, sit or over bed use!
---
We are also Official Distributors for LUXOR Computer Desks, AV utility carts, office furniture & plastic carts and desks: as well as H. Wilson Co. Audio visual A/V carts, presentation carts, TV stands, carts & tables, utility carts, library book trucks... Please click here to download the LUXOR catalog: audio video computer and TV carts for business, school, library, automotive, healthcare and specialty applications.